The Blessed Martos: Francisco and Jacinta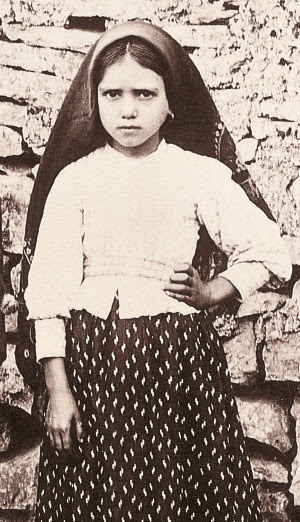 They Answered The Call Of Grace In Their Souls
When the Queen of Heaven visits her select seers, they turn to a life of seclusion, seriousness, prayer, and penance. 
Today, Holy Mother Church celebrates two such examples of these qualities, even more remarkable for both their young ages and for having been integral parts of what has been called the most important event of the 20th century: the apparitions of warning and hope in Fatima, Portugal, by the Mother of God.
Please enjoy these brief articles:
1) Jacinta's Transformation and The Secret of Mary
2) Blesseds Francisco and Jacinto Marto
May the triumph of the Immaculate Heart of Mary transform us into the serious souls that Our Lord needs in order to return His Church to order and to rebuild Christian Civilization.